Oregon AAU

Girl's Basketball


Oregon Commissioner

Diane Wenger

541.485.5474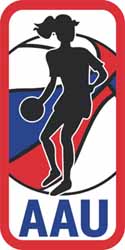 Oregon District AAU

Girls Basketball Clubs

Local AAU clubs hold tryouts and place players on teams.

To find a club in your area to contact

If your child wants to play AAU sports you can place his/her name on a list that coaches use to find players for their teams.

UPCOMING AAU TOURNAMENTS IN OREGON

February 14-16 - President's Day Tournament of Champions. Portland.

HoopSource Baslketball presents:

4th Annual President's Day Tournament of Champions

An AAU Sanctioned Event

February 14-16, 2015 - Portland, Oregon

Boys and Girls Grades 4-8

Four game minimum - Entry Fee - $379.00 - Deadline - February 5

All participants must have current AAU membership